We are delighted to announce that the following engines have entered for the Saffron Walden Crank Up.
The Sentinel steam waggon "Vectis Knight" is owned by Melvyn Camps, and spent its working life in a quarry on the Isle of Wight.  This is an unusual waggon in that it has a three-way tipping body.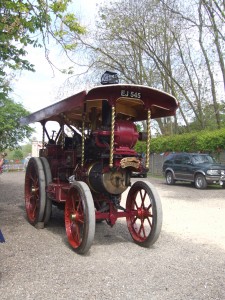 Kevin Swann's Garrett showman's tractor "Lord George".  This engine was built as a steam tractor (similar to "Adventurer"), but soon afterwards was converted to showman's specification and worked for the Harris Family in Suffolk, transporting their amusements and generating electricity to light them, using the dynamo fitted to the front of the engine.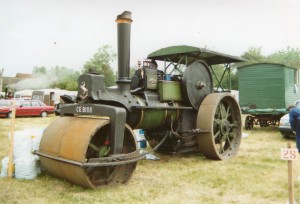 The Allen Family are bringing their Aveling & Porter steam roller "William", which spent its working life in the city of Cambridge.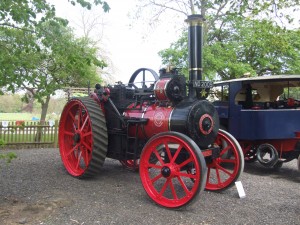 Ransomes, Sims & Jeffries were engine and implement manufacturers based in Ipswich, Suffolk.  This 7 horsepower traction engine worked commercially in Essex and is now owned by S.R. Haylock and driven by Phil Starling.
As stated before, while we are pleased to announce the steam engines as they enter for the event, please be aware that they are very old, and it is possible that last-minute problems may delay or prevent their participation.
Photos this time are from the webmaster's collection.